After a few days offline and out of town, I'm back and ready to take these next few weeks by the horns and go into Christmas a little lighter and a lot fitter! Over the long Thanksgiving weekend my husband and I took to the friendly skies and headed northbound to Boston and its surrounding areas. We enjoyed time with family, sightseeing around a few of the the beautiful and quaint towns and beaches, and a day in Boston to take in the city. The weather was great, the food was awesome, and the company was the best.
A few of our nature shots around Rockport and Manchester, Mass.
On Thanksgiving morning we hung around the house for a bit before taking a little hike out to some rocky coastline in Manchester.
As you can see, our post-hike Thanksgiving feast was amazing (thanks to my sister-in-law and mom!) and not at all in the arena of weight-loss food. I paid for it at the gym this morning..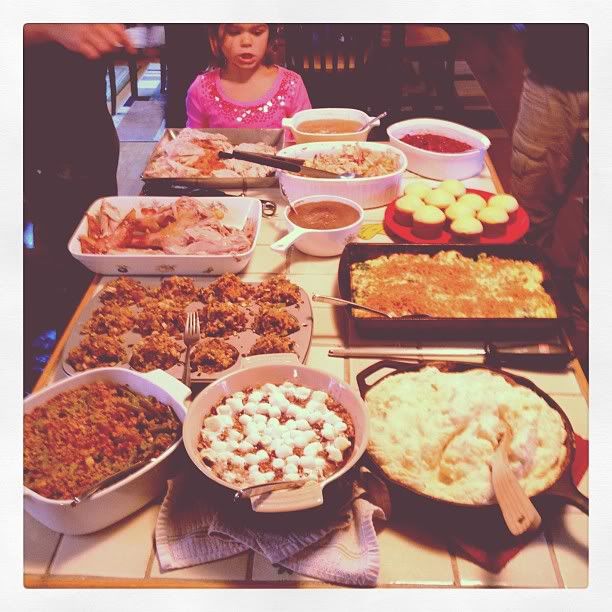 On Friday we took the train from Beverly (where my brother and his family live) into Boston to see the sights and more accurately, enjoy the beer. We started by Fenway and had lunch and a beer at The Tasty Burger. I think it was the Doritos on the burger that sold Phil.
We made our way up through Back Bay, had a cocktail at Top of the Hub (amazing view...but of course we didn't get a picture), and walked up to the Common. In the Common we saw the absolute fattest squirrels I've ever seen. They were getting ready for some serious hibernation. Seriously. I think they may have been larger than some dogs. We took a stroll over to the original Cheers (used to be the Bull and Finch) to have another beer there. My claim to fame? I sat in Frasier's seat. Yep, I'm famous now.
So a quick taste of our fun Thanksgiving trip! Thank you to my brother and his beautiful family for entertaining us, cooking for us, hanging out with us, and having an all-around great time. We had an amazing time and we can't wait to come back.
Did I break
the rules?
Yes, almost every single one of them. Do I regret it? Not one bit. I had a great time, enjoyed the food, the drinks, and had lots of stress-free fun. I will not dwell on any set-back I may created from this. I've put away the turkey and the pie, corked the bottle of wine, and put my gym shoes back on. It's time to jump back on the journey toward my goals!
Don't forget, it's MUSIC MONDAY!!! Check back later on tonight for my weekly music choices!
Until next time...